Drupalcon Nashville!
development
Saturday, February 24th 2018, 8:40:23 am
As some of you may know I am a web developer by trade, and make my living working in and around the open source CMS Drupal. While I will probably be posting more about Drupal development on this blog in the near future, the current excitement centers around Drupalcon North America, the yearly sping gathering of Drupalers from around the world.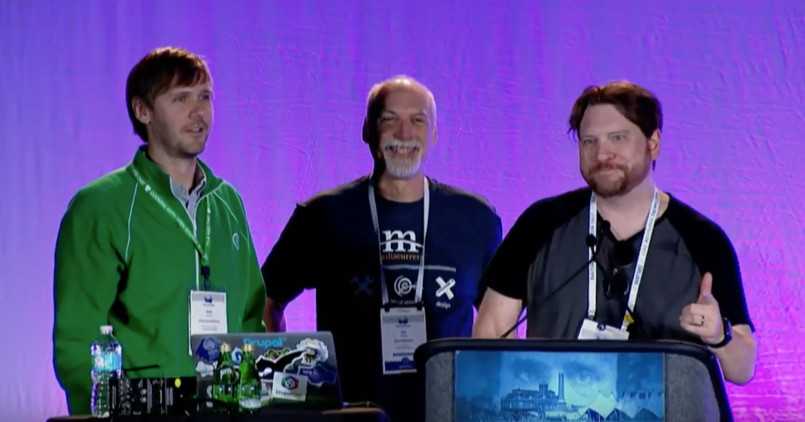 Last year in Baltimore, I had the (more than somewhat surprising) honor and privalege of taking the stage with Joe and Evan, a couple of other long-time Nashville Drupal folks, to announce that the 2018 edition of Drupalcon would be happening in my very own hometown! I had a habit of casually mentioning to the Drupal Association booth members that Nashville would be a great location for the conference, given our new convention center and burgeoning downtown area. I don't think I really expected it to actually be chosen over somewhere like Philadelphia, but it was - so there you have it!
So, to add to the general excitement of Drupalcon in Nashville, I have the great fortune of having the session that I submitted picked for the Horizons programming track! So, Matt Davis of Mediacurrent and I will be giving an hour-long presenatation on Weather.Com's Project Moonracer and Decoupled User Interfaces. Last year in Baltimore, we presented together on Weather.com's Innovation Journey, and this year we are excited to show the results of some of the projects we hinted at in that session!
Hope to see everyone here in Nashville in April, and more to come from my end soon!
development
drupalcon
decoupled
drupal